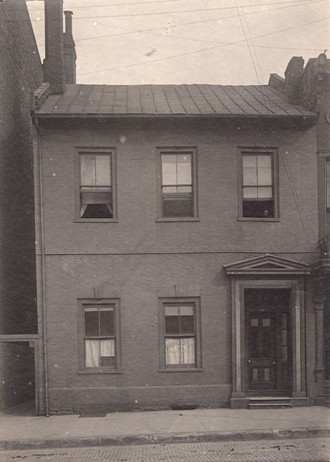 Site of former slave jail in Lexington, KY
As the Juneteenth celebration of freedom from slavery approaches, a conversation with UK historian and Eastern Standard series host Gerald Smith about his new book, "Slavery and Freedom in the Bluegrass State: Revisiting My Old Kentucky Home."
Generative AI comes for the voices. The president of the National Association of Voice Actors discusses the use and perils of generative AI to clone professional voiceover artists.
The Kentucky River Area Development District prepares to host a  series of community meetings on long-term recovery from the devastating Flood of '22.
Sheep, goats and surface mines: a marriage made in Vicco. Eastern Standard's Crystal Jones visits an example in Perry County.
The Johnson Brothers Band, into its 29th year, is performing one last time at Lexington's next Thursday Night Live. We're joined by longtime members Jim Gleason and Marty Walker.