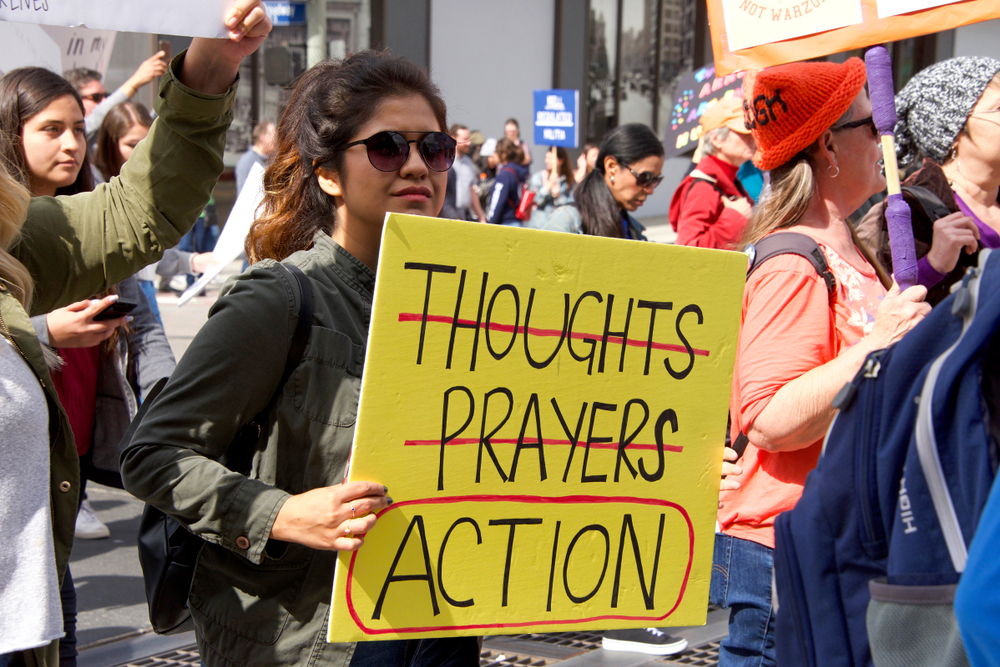 (Image: Shutterstock)
A call on state legislators from the Kentucky Black Caucus to act against gun violence and an appeal from Lexington's Mayor and the mothers of two young shooting victims to put down the guns. 
Eastern Standard reporter Crystal Jones runs across voices seeking social justice at a spring event in Berea
Emerging from the flood of '22: details of diabetics cut off from insulin supplies. The story from WMMT's Parker Hobson in Whitesburg. 
A University of Kentucky experiment makes fresh, wholesome foods available to rural diabetics. UK Ag professor Alison Gustafson is leading the partnership with Instacart and shares the details. 
Kentucky Literature series host Tom Eblen, in conversation with author and poet Jonathan Greene. 
Kentucky's deep literary bench is a thing of wonder in the eyes of Special Topics Reporter, Chris Begley.